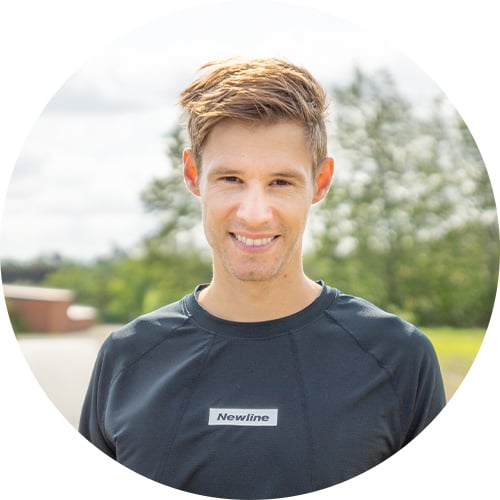 By Jesper Petersen
I have tested the Nike Pegasus Turbo Shield, which is a waterproof and extra protective version of the Nike Pegasus Turbo 2 – perfect for winter training. Read the review here.
I have just been out on a really nice rainy run in the new Nike Pegasus Turbo Shield. The shoe is a special version of the Nike Pegasus Turbo 2, which I reviewed earlier this year and praised especially for feeling terrific under my foot and being very all-round. It now comes with a Shield upper, which is completely water- and windproof. It also protects your feet and keeps them dry and warm no matter what kind of conditions you are running in.
Top: Nike Air Zoom Pegasus Turbo Shield. Bottom: Nike Zoom Pegasus Turbo 2.
I have done about 8–10 runs in them, I think, and I have just returned from a longer one. It is raining, windy, and the temperature is about 2 degrees Celsius. But it was a great run. And the part of my body that has been most comfortable is no doubt my feet.
It is raining cats and dogs today. And, I have been stepping in some very large puddles. But my feet are still completely dry. I have never tried out shoes that were this efficient at keeping out water! It is a joy running in them. My feet are warm, yes, but they are not too hot at all.
The Nike Pegasus Turbo Shield has no laces. You just tighten the shoe on the inside by using elastic Velcro straps, and then you zip the upper. My first thought was: can this really keep my feet securely in place? But I have to admit: Yes, they can do that.
Of course, you do not have the exact same "locked-in" feeling that normal running shoes have with their laces. But they still fit surprisingly well. Nothing is irritating my feet when I run. Or, rather… That is not completely true, for you have to watch out not to tighten them too much about the Achilles tendon, as that is not that comfortable. But, when you close up the shoe carefully without over-stretching anything, it does fit you really, really well. And, when it comes how it is to run in the shoe, it still provides the soft and bouncy feeling that the normal Nike Pegasus Turbo 2 provides.
Nike Pegasus Turbo Shield is quite a light running shoe. Surprisingly light, some might say. For, when you look at them, you would think they were heavier. But they are still built upon the same bottom layer as the Nike Pegasus Turbo 2, which is absurdly light. And, even though they have put this big, waterproof upper on top of it, the weight only crawls up to 237 g in size 8.5, which is still lower than all the running shoes we characterize as running shoes for daily training. That is mad!
The price is relatively high, I grant you that. But I actually think that the price is defendable, if you take a look at what you are getting. It is simply the ultimate running shoe for winter training! You get what is so far Nike's best midsole under your feet in addition to maximum protection. Now that is a cool shoe!
Nike Shield series - Wind- and waterresistant running hsoes
The Nike Pegasus Turbo Shield shoes are the crown jewels of Nike's Shield series. If you are looking for the same kind of properties but at a lower price, then you could take a look at the all-round and reliable Nike Pegasus 36 Shield, or the value-for-money running shoe called the Nike Legend React 2 Shield.
Want more inspiration?
Find reviews, guides and more inspiring content right here: