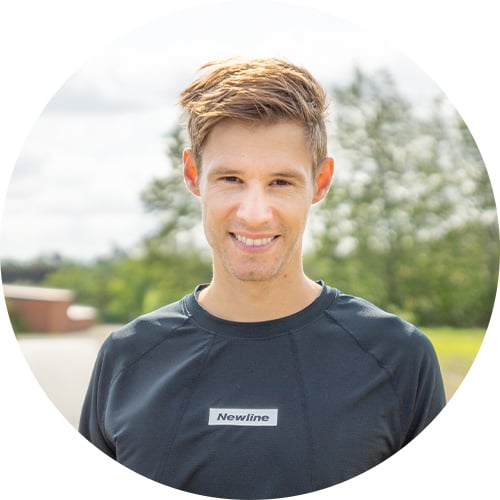 By Jesper Petersen
We are totally excited after having tested Saucony's new top-range model for the neutral runner – Saucony Triumph 17. Read the review here!
Triumph is Saucony's most shock-absorbing and luxurious neutral running shoe, and now it has become even more shock-absorbing and even more comfortable than earlier.
But before we take a closer look at the updates, here are some of the general facts about the Saucony Triumph 17:
Weight (Men / Women): 305 / 261 g – In comparison, the predecessor Saucony Triumph ISO 5 weighs 323 g and 283 g, respectively. So, it is markedly lighter!
Heeldrop: 8 mm – Unchanged since the Saucony Triumph ISO 5.
Stack height (Heel height / Front foot height): 33,5 / 25,5 mm – In comparison, the predecessor Saucony Triumph ISO 5 has a stack height of 28 / 20 mm. So, the midsole is thicker and there is now more material to be found in between one's foot and the surface.
Improved fit – FORMFIT360
Saucony Triumph 17 is, as mentioned, the successor to the Saucony Triumph ISO 5. Saucony have dropped their ISOFIT upper for this year's model in favor of the new form fit concept, called the FormFit 360. This means that ISO is no longer a part of the name of the shoe. So, the new shoe is simply called Triumph 17, as it is all in all the 17th shoe in the Triumph collection.
New midsole with PWRRUN+
Compared to the predecessor, the Triumph 17 has had a complete makeover. The greatest news is to be found in the midsole. Here, there is a new material called PWRRUN+, which is 5 % more shock-absorbing, doubly flexible, and 28 % lighter than what was until now the best material by Saucony, the EVERUN.
The fit has also been updated, as the upper has now been made softer and more flexible, so that it can fit itself to each individual foot to an even greater degree. It almost feels as if there is foam in the upper material – that is how extremely soft it is!
Outsole
The outsole consists primarily in Saucony's Crystal Rubber, which is a tremendously durable rubber material with great grip. The outsole is supplied with so-called flex grooves, which perfectly supports the flexible and bouncy midsole, allowing it to produce and even more powerful bounce at the front foot during toe-off.
Terrific comfort in the Saucony Triumph 17
I am completely knocked over by how comfortable this shoe is. It is insanely nice and soft to put on. It is truly enjoyable to run with. It feels as if your foot is enveloped by soft foam from each and every angle.
It is soft under your foot while at the same time providing lots of bounce. It is also very, very padded around your heel. And, it is super soft over the insole and at the front – where the is a lot of space for your toes, by the way.
Saucony Triumph 17 is probably the most comfortable running shoe I have ever tried on! And, I am quite sure that I have found a new best friend in the shoe for those long runs.
Because, Saucony Triumph 17 is, with its supreme shock-absorption and comfort, perfectly suited for long runs, light recovery runs, and, quite simply, for the runner who just wants maximum comfort on all his or her runs.
You get all the comfort you could ever dream of with the Saucony Triumph 17 at least – all of it fashioned into an impressively light packaging.
Want more inspiration?
Find reviews, guides and more inspiring content right here: