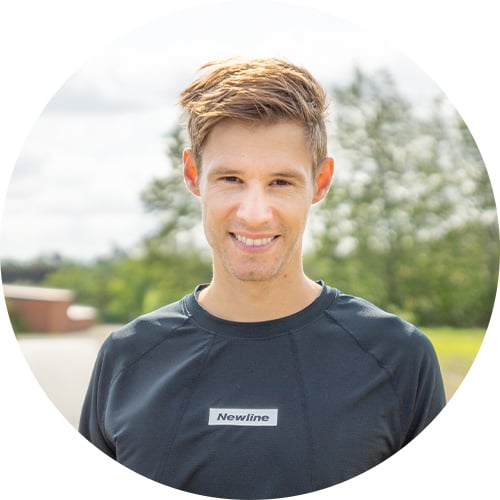 By Jesper Petersen
Just when I thought it couldn´t get more comfortable than Mizuno Wave Sky 4 (tested by Laura and I recently) Mizuno launch "Wave Sky Neo". Wauw, its unreal! In this review I can hopefully bring you up to speed on Mizuno´s new top model.
Let me start by saying that Mizuno Wave Sky Neo is without comparison the most comfortable running shoe from Mizuno ever. In fact its part of the top 3 of the most comfortable running shoes I have ever tested!
As the first and only Mizuno shoe it is equipped with the ULTRA soft ENERZY CORE shock absorption material. It really blows your mind how soft it is when you step into the shoe for the first time.
ENERZY and ENERZY core midsole
Lets start by taking a look at what is going on beneath the foot, by far the most interesting thing about Mizuno Wave Sky Neo...
Mizuno recently launched new editions of their two bestsellers for the neutral runner: Mizuno Wave Rider og Mizuno Wave Sky.
Read more about the bestsellers here:
TEST: Mizuno Wave Rider 24 and TEST: Mizuno Wave Sky 4
Both these shoes are equipped with the new ENERZY material, which is 17% softer and provides 15% more return energy than Mizunos previous editions.
See more of the developing proces behind Mizuno ENERZY here.
Mizuno Wave Sky Neo may be regarded as an extension of the traditional Mizuno Wave Sky 4. And just like Mizuno Wave Sky 4, Mizuno Wave Sky Neo is ALSO equipped with ENERZY. But to add another boost to the comfort, Mizuno Wave Sky Neo has been equipped with ENERZY CORE.
ENERZY CORE is supposedly 293% softer and provides 56% more return energy than Mizunos previously used materials. It sounds like fantasy numbers for me. But when I put it on it totally makes sense. Its ABSURD how soft it is. It is UNBELIEVABLY soft!
From the first second you put it on you are never in doubt that this shoe will provide you with MAX comfort on your runs.
The red material seen in the hole beneath the shoe is ENERZY CORE. Its the softest material I have ever experienced in a running shoe. ENERZY er soft, but ENERZY CORE is unbelievably soft.
If the midsole had been produced exclusively with ENERZY CORE, then I am sure the shoe would have felt too soft and unstable. It makes great sense that ENERZY CORE has been combined with the somewhat more solid (but still soft) ENERZY.

The extremely soft ENERZY CORE is located in a "bowl" of ENERZY providing great stability to prevent you from "floating around" in the shoe. You may see the development of the midsole in Mizunos own advertising trailer for Mizuno Wave Sky Neo here:
Stable heel cap
The extremely soft and bouncy ENERZY sole is combined with a great, stable heel cap to keep your foot in place. And this is certainly a MUST because besides being very soft Wave Sky Neo is also very flexible. That means there isn´t much support in the shoe - besides the stable heel cap.
Compared to Mizuno Wave Sky 4 (also a neutral running shoe) Mizuno Wave Sky Neo is clearly less stable and supportive.
Left: Mizuno Wave Sky 4. Right: Mizuno Wave Sky Neo.

Woven one-piece upper
The upper is a so-called one-piece upper woven in a stretchable material. It provides a very comfortable feeling - a bit like putting on a sock. At the same time the upper is very resilient so it doesn´t feel too tight or enclosed around your toes.
For some reason the upper has been given a pair of extremely long laces. They are WAY too long. It makes absolutely no sense. But when I make a double knot it doesn´t bother me on my run.
A heavy but comfortable running shoe
The only real downside to Mizuno Wave Sky Neo is that it is relatively heavy. My shoe was size US 9 (EU 42) and weighed 342 g. It puts it at the heavy end of the scale when we talk about running shoes in general. It doesn´t bother me, however. Weight is only important when you are focused on doing fast runs. And that is certainly not the purpose with Mizuno Wave Sky Neo – Mizuno Wave Sky Neo is only about providing the comfortable run possible. And in that aspect it really provides the goods!
Its probably the most luxurious running experience I´ve ever had. The shoe feels unbelievably soft and appealing.
I have tested Mizuno Wave Sky Neo on many different runs and I have no doubt what works best for me. The long easy-going recovering runs at jogging-pace is clearly what works best. During those runs it provides a sensational comfort, shock absorption and support.
Besides using it on runs where I want MAX. comfort, I also use it as an everyday-shoe. The ultra-soft sensation is just magnificent.
But when I go for fast-paced runs it feels too soft. On those runs I miss some solidity which is provided in Mizuno Wave Rider 24.
Comparing to other shoes
If I have to compare Mizuno Wave Sky Neo to other shoes in the market, only Hoka One One Bondi comes close. But compared to Bondi, Mizuno Wave Sky Neo feels more bouncy while Bondi adds more stability. In addition Bondi has a heel drop of 4 mm while Wave Sky Neo has a more classic drop of 10 mm.
Conclusion
Lets just be honest and say the shoe is outrageously expensive but it is also INSANELY comfortable. So if you are looking for a shoe to provide you max. comfort on all your runs, it doesn´t get better than Mizuno Wave Sky Neo. It is soft, it is bouncy and generally is just a tremendous pleasure to use.
More inspiration?
Find additional inspiration in our universe right here: